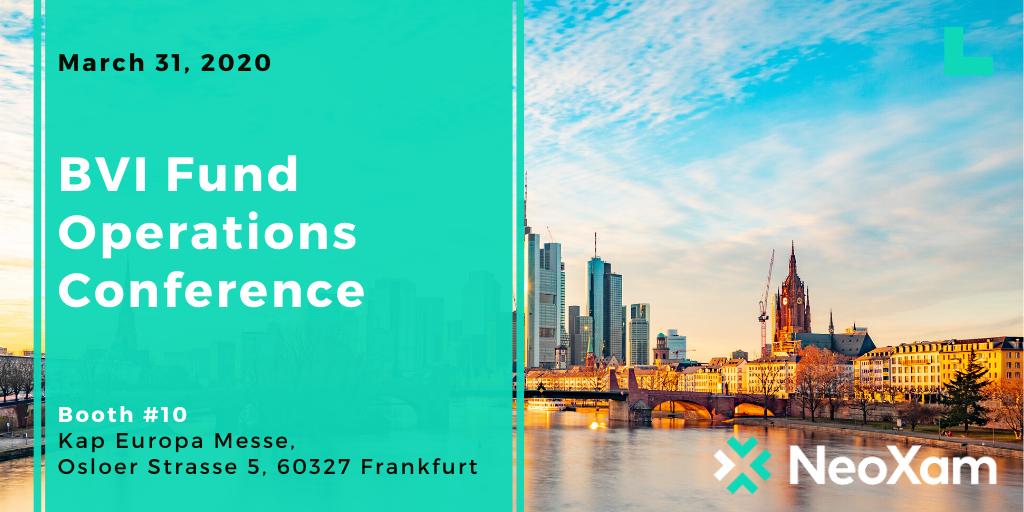 NeoXam is delighted to be a sponsor of the BVI Fund Operations Conference which takes place in Frankfurt on March 31.
The BVI Fund Operations conference is one of the most important events in the German funds market. 500+ executives from BVI member companies as well as institutional investors will be attending the conference.
Stop booth #10 to speak to the NeoXam team!
For more details, please visit the event website here.