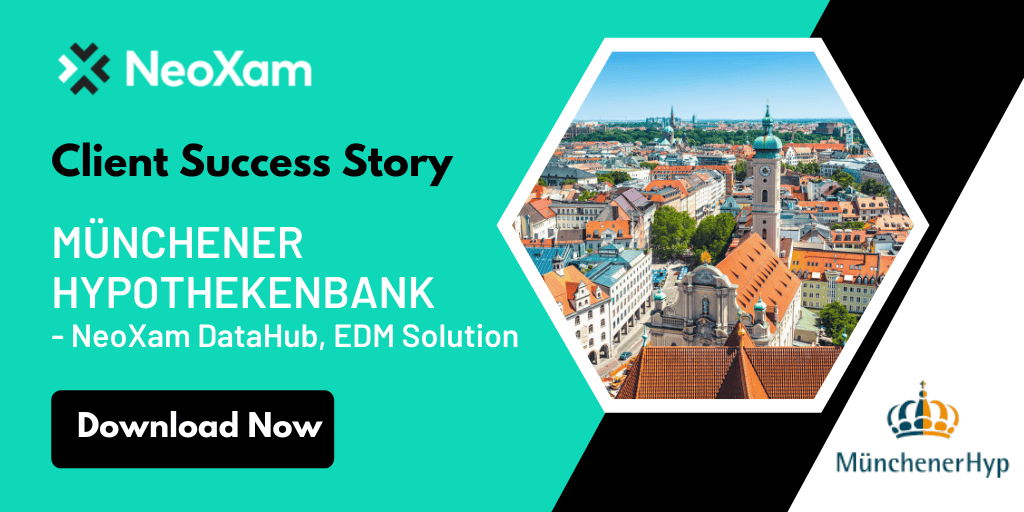 MünchenerHyp is one of the leading German experts for long-term property finance and a member of the Cooperative Financial Network. In recent years, as a leading financial institution, MünchenerHyp has been faced with an increase and tightening of regulatory parameters and obligations within their business activity, such as The Supervisory Requirements for IT in Financial Institutions (BAIT), MiFID II and Basel IV.
After a thorough RFP process headed by FORRS, an independent consulting boutique, MünchenerHyp decided on the implementation of NeoXam DataHub as a centralized EDM solution.

To read the full Client Success Story 'Münchener Hypothekenbank – NeoXam DataHub', download below.