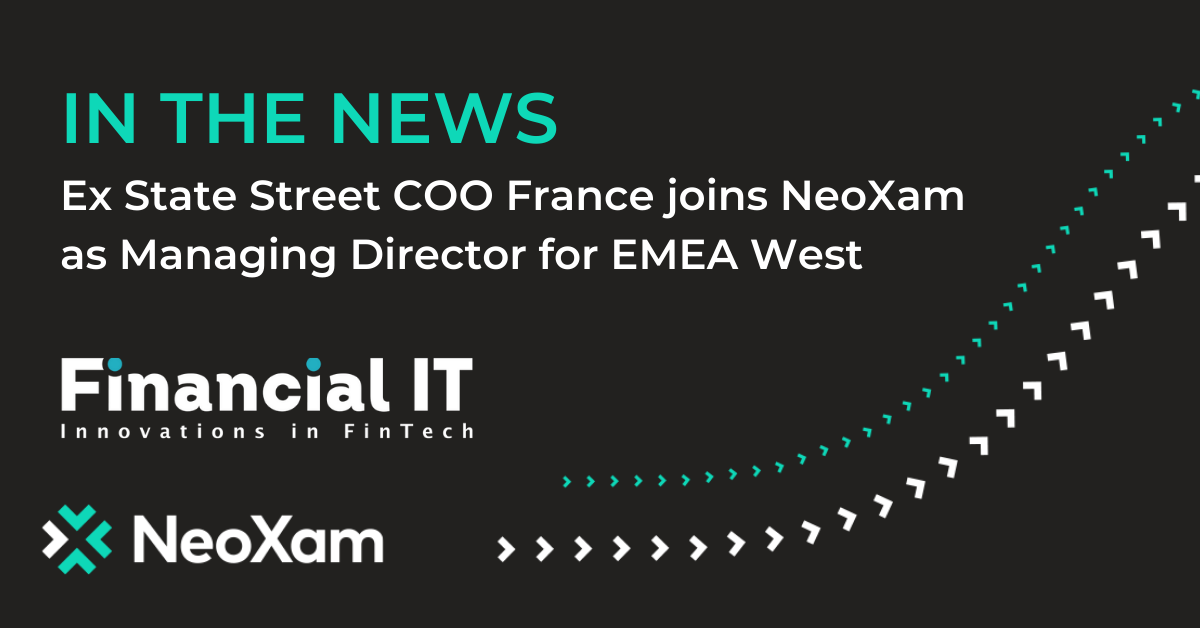 From Financial IT:
NeoXam, a leading financial software company, has announced the appointment of former State Street COO France Bruno Noyon as Managing Director for the region of EMEA West.
Bruno joins NeoXam with a wealth of experience in the field, having most recently been Managing Director of IQ-EQ France & CEO Equitis Gestion. Prior to this, Bruno spent over 15 years as COO and Senior Vice President of State Street's Global Servicing business in France. He was also previously the Global Head of Performance & Data Management of AXA Investment Managers.
Joining NeoXam as Managing Director of EMEA West, this region encompasses several major financial centres in France, Italy, Luxembourg and Spain. Bruno will be responsible for overseeing over 100 consultants and an experienced distribution team, overseeing growth at the top level whilst maintaining the high level of client service & delivery.
"The unparalleled quality of the 500 strong team at NeoXam was a major factor in attracting me to this role. No matter what the size of the financial institution, asset managers, servicers, banks, and insurance firms all have a pressing need to reduce the operational burden across front, middle, and back office activities. The strength of the NeoXam product offering, which I previously experienced as a client, made this a very attractive proposition for me" commented Noyon.
NeoXam COO Florent Fabre, noted: "We are very happy to welcome Bruno in the NeoXam journey. To secure the appointment of such a well respected and experienced senior executive to head up EMEA West is a great opportunity for NeoXam. Bruno's background, personality, and leadership style are the ideal fit to drive forward the progress of our extremely passionate team in this strategic region for NeoXam."Bruno started his new role in November and will be based out of NeoXam's Paris office.