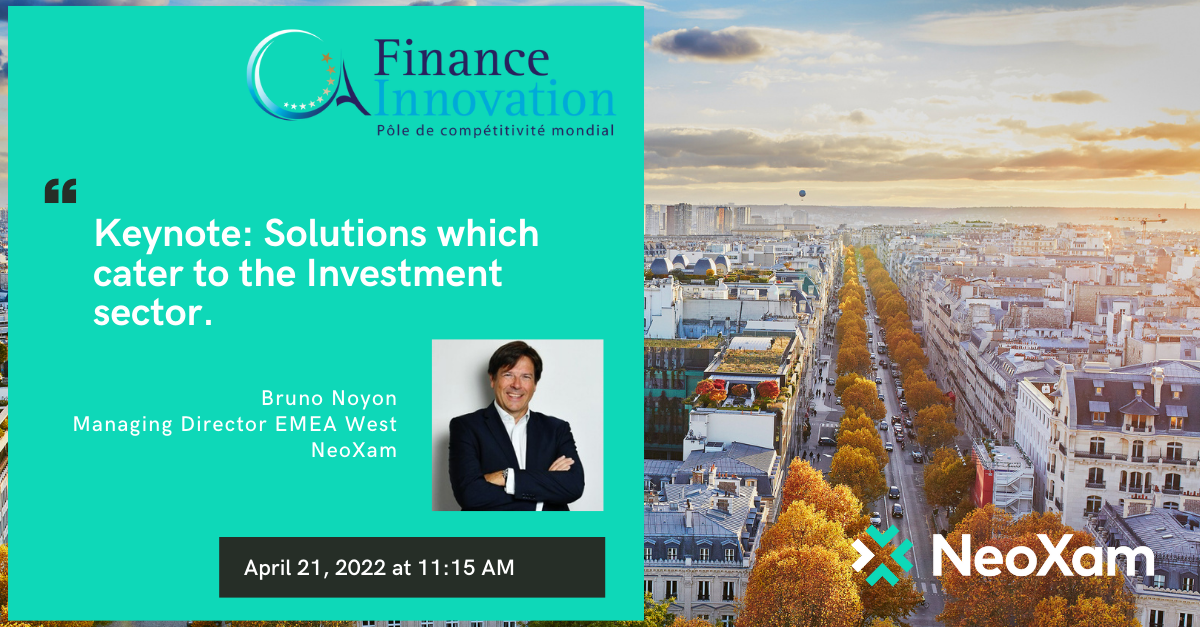 As a partner of Finance Innovation, NeoXam was very pleased to participate and speak at their Investment Day which will be held at Swiss Life Asset Managers France on April 21.
Bruno Noyon, Managing Director EMEA West, presented a keynote speech at 11:15am on "Solutions which cater to the Investment sector".
It was a pleasure seeing you there!