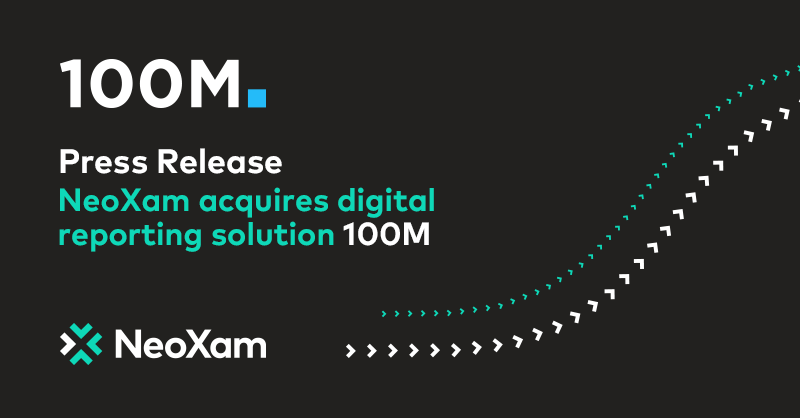 NeoXam, a leading provider of data management and transaction software solutions dedicated to the financial industry, has acquired 100M. The acquisition will consolidate its digital expertise and enable the start-up to accelerate its growth.
The asset management industry is currently facing more stringent reporting obligations and increasingly demanding clients with regards to data quality. As a result, asset managers are turning towards solutions like the fully integrated '100M Digital Reporting' offering, which has reinvented user experience in the asset management sector due to the speed of its analytical functions and the quality of its data visualisation interfaces. In only two years since inception, the fledgling company has already appealed to numerous key players in France and the U.S.
Continuing its upward trajectory, 100M has chosen to join forces with NeoXam:
"Joining NeoXam will enable us to significantly accelerate our product and business development. We share the same vision: that the sector is heading towards more digital offerings, cloud applications and a new user experience. Furthermore, 100M's products are currently at the end of the financial value chain. Collaborating with NeoXam will allow us to deploy our technology throughout the chain," said Clément Miglietti, co-founder and C.E.O of 100M.
Serge Delpla, C.E.O of NeoXam said "we are always looking for new ways to keep our products innovative. One of our main goals is to ease the use of centralised data in our solution suite by enabling it to be coherent, user-friendly and accessible. This value-added data will be visible instantly, continuously allowing our clients – and theirs – to make intelligent decisions and follow all events in real-time."
The product launch to a selection of clients is scheduled for 2019.