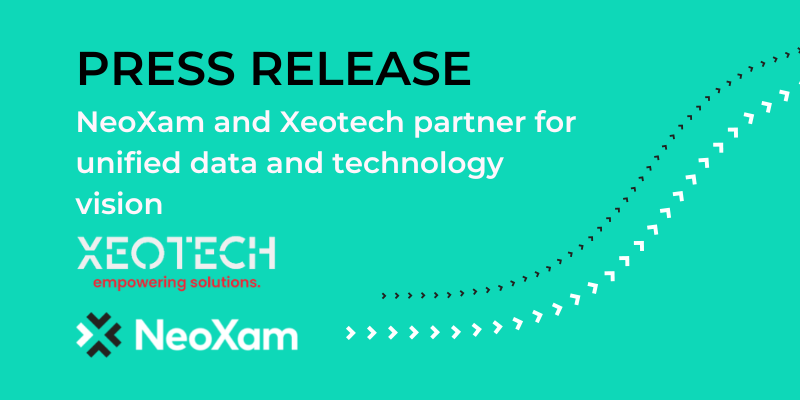 For almost two decades, Xeotech has been helping its clients unleash the transformative power of data by combining industry-leading, end-to-end intelligent data management and integration technology with deep industry and data strategy expertise. Xeotech is trusted by its clients in shaping the clients' digital transformation program into data-powered intelligent enterprises through innovative, industry-driven data approaches.
The strategic collaboration between Xeotech and NeoXam, a leading provider of financial data management and transaction software, aims to provide a comprehensive, unified data and technology vision for helping clients achieve business agility, operational consistency, efficiency, and a competitive advantage in the new world of data.
As a partner, Xeotech will help expand NeoXam's reach and deliver profitable customer engagement opportunities. NeoXam delivers solutions and services to over 170 customers in 25 countries worldwide; committed to its clients' success, it delivers reliable and scalable solutions, serving over 10,000 users for the buy- and sell-side, helping them address the continuous changes in the financial market industry, to grow and better serve their clients.