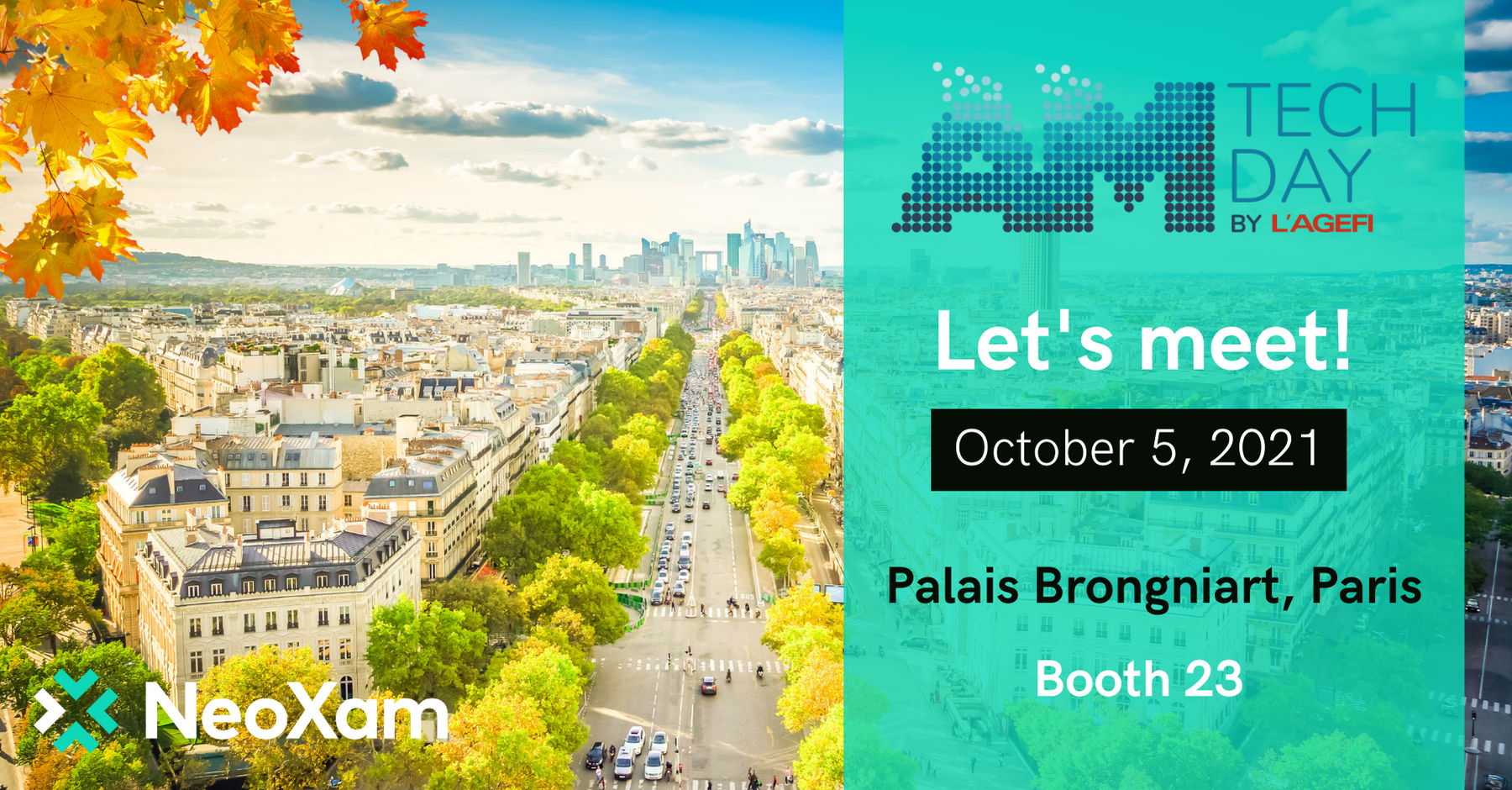 NeoXam is thrilled to be a gold sponsor once again at the AGEFI AMTech Day tradeshow which takes place October 17 in Paris at the Palais des Congrès Conference Center.
Sandy Danet, Data Management Product Director at NeoXam will be hosting the round table topic "How to ensure data quality, security and availability?"
Stéphane Bausson, GP3 Product Director at NeoXam & Ramy El Houayek, Head of Fund Administration at CACEIS will be hosting the workshop "Practical implementation of IFRS 9: traps to avoid"
For more information about the event, please click here.
Come and meet our teams at booth #50. We are looking forward to seeing you there!