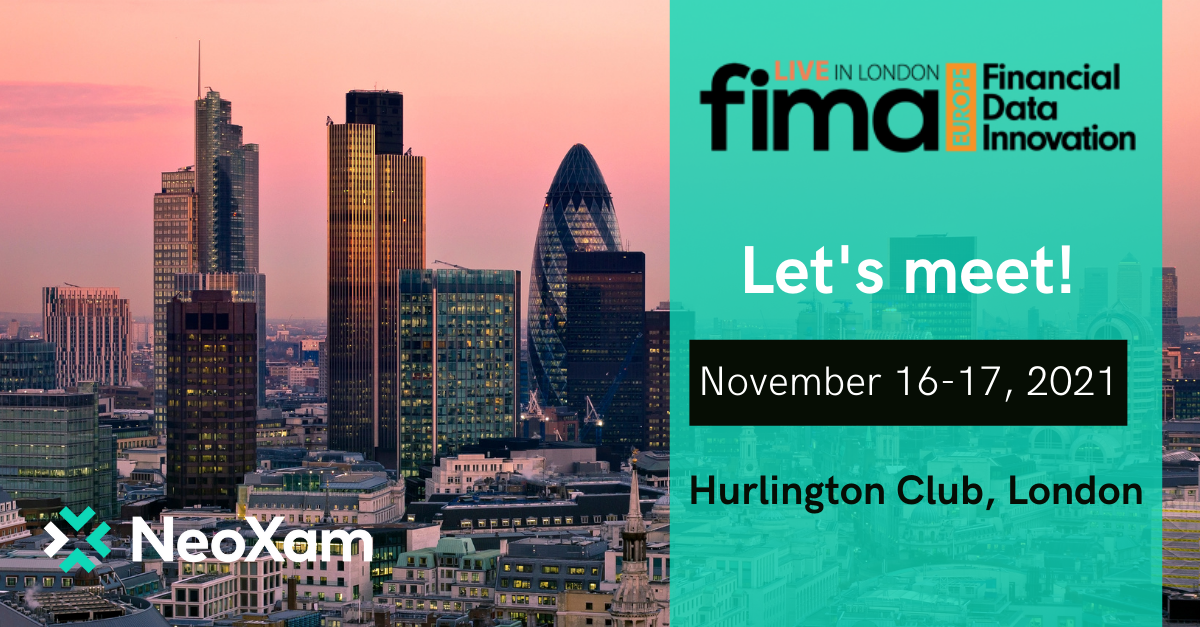 NeoXam is thrilled to be sponsoring FIMA Europe 2021 this year at the exclusive Hurlington Club in London on November 16 & 17.
FIMA is one of the leading networking events and data conferences in Europe, which enables CDOs and Data Leaders from Banks and Asset Managers to meet in person.
Several presentations and workshops will take place throughout the 2-day event:
Leveraging New Cloud Capabilities to Efficiently Manage Your Data Whilst Addressing Security Concerns
Implementing New Data Governance Tools to Enhance the Availability, Usability and Security of Your Data
Preparing Your Data Strategy To Meet Upcoming New Corporate ESG and Sustainability Reporting Requirements
Integrating Innovative Data Quality Tools to Ensure More Accurate, Consistent and Timely Data across Your Organisations
Investing in the Right New AI and ML Tools to Gain More Actionable Insights from Your Data and Gain a Decision Edge
Mark Hembury, head of sales D-A-CH & CEE, and Yan de Kerland, head of sales UK & Ireland will be there on-site to speak with you and answer any questions you might have about how our financial software solutions can help your business.
Please fill the form here to choose a time to meet with one of our UK sales representatives. 
We look forward to seeing you there!