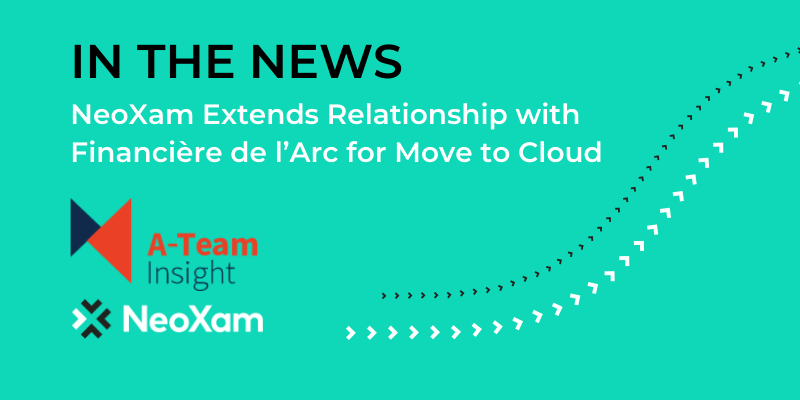 From A-Team Insight:
French asset manager Financière de l'Arc has extended its relationship with NeoXam by subscribing to the vendor's 'as a service' offering to host and manage its NeoXam Portfolio Management System (PMS).
The relationship began in 2011 after Financière de l'Arc chose NeoXam PMS as its core system for order management, position-keeping, compliance and NAV validation. This move to fully-outsourced systems is part of a more global strategy taken by Financière de l'Arc recently for its entire IT infrastructure.
Amandine Gerard, chairperson at Financière de l'Arc, explains: "A couple of years ago, we started a strategic move towards the cloud for our whole IT infrastructure. Using NeoXam as a Service for our PMS solution completes this move. We're happy to see we rightly anticipated this market trend, which is now adopted by an increasing number of asset management companies."
The selection of NeoXam as a Service was made on the basis of quality and the vendor's ability to quickly deploy its platform. After a successful proof of concept that assessed infrastructure-less secured connectivity to NeoXam PMS, Financière de l'Arc decided to commit to a long-term agreement, guaranteeing operational stability and data security.