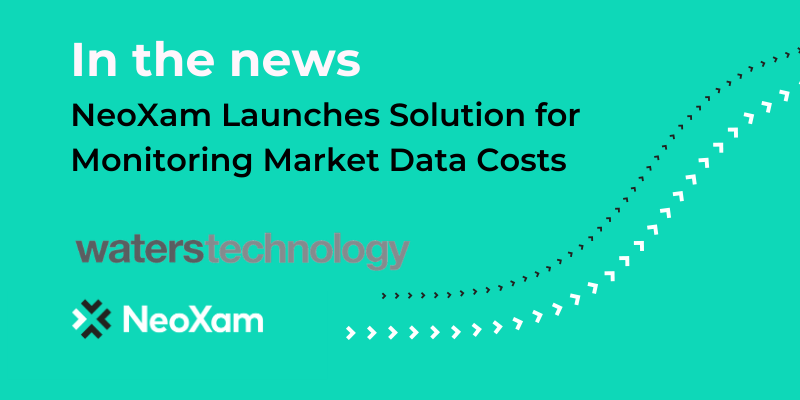 From WatersTechnology " This Week: RepRisk/JP Morgan; TP Icap; Moody's/MioTech; FTSE Russell; SimCorp & More":
Software provider NeoXam has released a new suite of tools to help financial institutions monitor, control and optimize market data subscription costs. The toolset comprises two solutions, DataCost Monitor and DataCost Optimizer. 
DataCost is built on top of NeoXam's DataHub platform, which normalizes pricing and reference data from different sources to create a golden copy aimed at making it easier to switch between market data vendors. DataCost will be available globally to sell-side and buy-side market participants from this month.