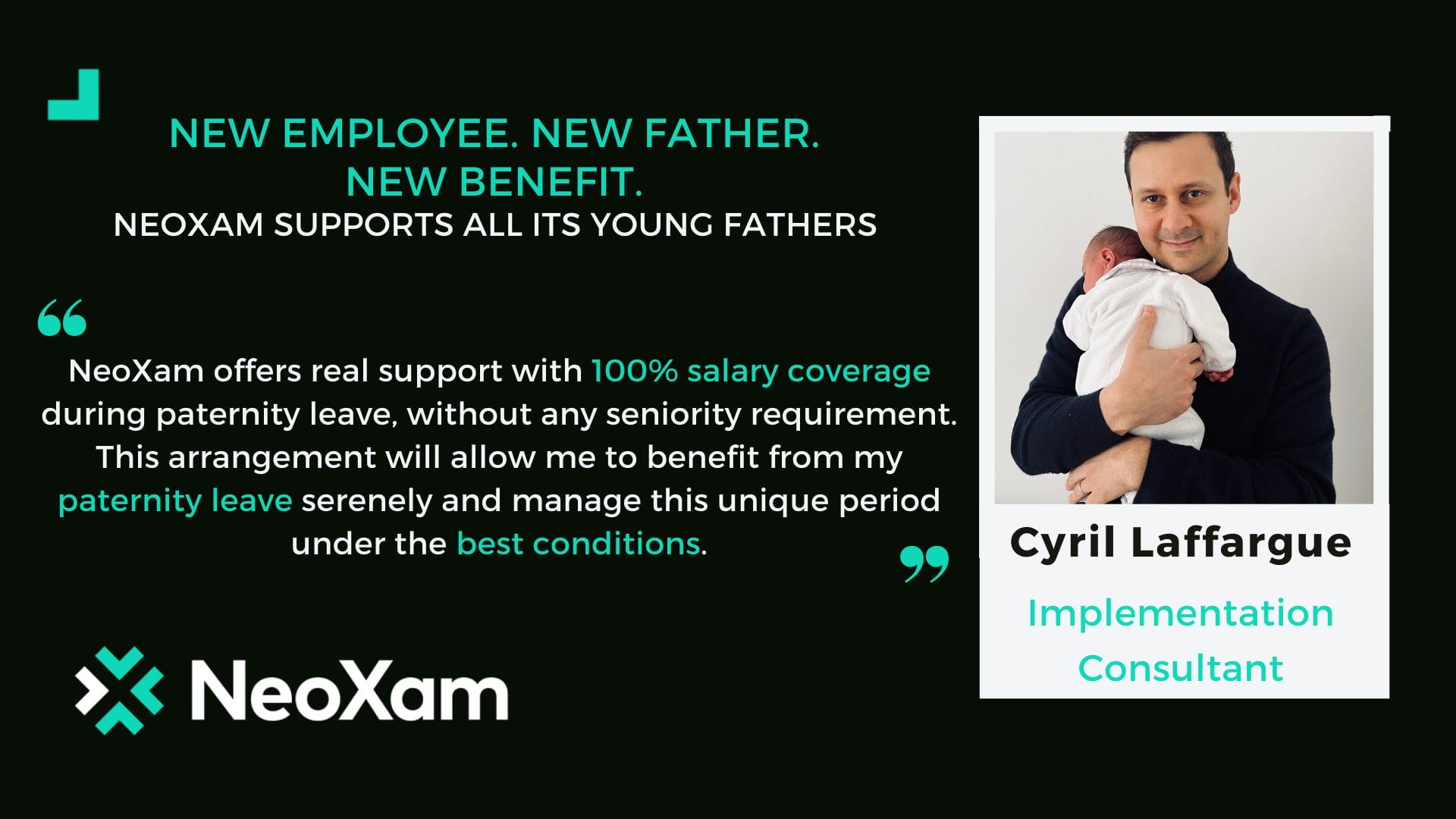 Employee Testimonial: Cyril Laffargue, Implementation Consultant
I joined NeoXam as an Implementation Consultant in September 2021. As a Computer Engineer, I wanted to work in the sector that suits me best: software development. Since joining NeoXam, I have had the opportunity to grow within a dynamic, friendly and approchable team where I can participate in challenging projects. From a professional point of view, I aim to become a true expert of NeoXam's DataHub software and actively contribute to its development, in every sense of the word.
I also chose to join NeoXam 5 months ago because, apart from the excellent reputation of its products, working in this company allows me to reconcile my professional life with my personal life thanks to the flex-office system which provides remote work flexibility. And I found the same trust and transparency that I felt during my recruitment process.
Moreover, I just had the great pleasure of welcoming my second child. Hence, I decided to take my full 25 days of paternity leave to accompany my wife and two children in these first weeks which are so intense. NeoXam France offers real support with 100% salary coverage during paternity leave, without any seniority requirement, just as I joined the company. This arrangement will allow me to benefit from my paternity leave serenely and allow me to manage this unique period under the best conditions. It was a nice surprise to know that I was going to be supported by my company even though I was only onboarded 5 months ago. It's a real sign of confidence which is shown to me and to the many young fathers in the company for which I am very grateful. This is one of the many things I like about NeoXam: it is a very human company.