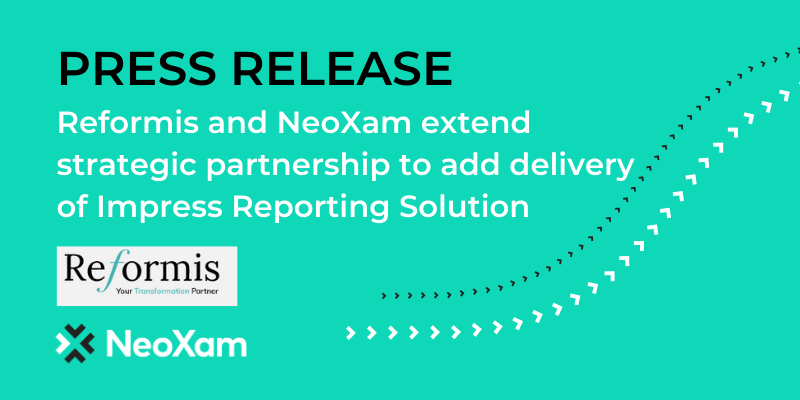 Reformis' award-winning consultancy and professional services to aid NeoXam's growth efforts in a key new product offering.
London, New York, Boston, Los Angeles, Sydney – April 6, 2021 
Reformis, a renowned global business transformation consultancy, working in the advisory, data management, front office, client and regulatory reporting competencies to the buy side community, is pleased to solidify its working relation with NeoXam, most recently aiding in the implementation of their Impress Reporting product.
NeoXam's recent launch and expansion into the digital reporting segment really took off in 2020 due to the COVID lockdowns and a firm's inability to engage directly with clients. The solution focuses on addressing two key aspects of reporting, report generation and client engagement. The increased demand from the marketplace necessitated working closely with partners like Reformis to meet client requirements.
Joel Mondon, COO of North America, NeoXam, stated "We have been very pleased with the growth we have experienced in the last twelve months in our digital reporting vertical. The response from the marketplace has been tremendous. Reformis given their background and our history with them were a natural partner to turn to when expertise and resources were needed to support our growth efforts. We are excited about the value that they can deliver to our mutual clients."
Rav Swamy, CEO Rest of World of Reformis concluded. "We are very happy to continue our working relationship with NeoXam. Over the years we have had a number of common clients in the data management space. To be involved in a new business line for NeoXam is a testament to their evolution in meeting the demands of the industry, as well as the trust they have in our ability to successfully deliver programs of transformation, especially in a complex operating environment"