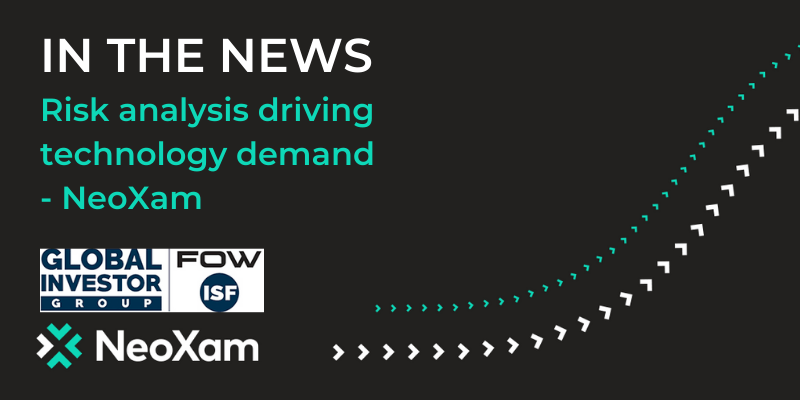 From FOW, part of Global Investor Group:
Over-the-counter (OTC) derivatives and structured products firms are increasingly turning to technology to address the challenges of risk analysis and product diversification, the chief operating officer of Paris-based fintech firm NeoXam has said.

"The ex-ante risk analysis is…a huge challenge in the OTC derivative world," Florent Fabre told Global Investor on Tuesday evening. "From our point of view the top issues are the capability to comply to the regulation in regards to the liquidity and counterparty risk."

Fabre, who was commenting after its NX Tracker3 technology was selected by French firm MCA Finance to manage its OTC and structured products, said the current interest rate ecosystem is another key driver.

"Active asset and portfolio managers are searching for alpha in a low and even negative interest rate world," he said. "Asset diversification such as private equity, real assets, infrastructure and securitisation is a key market trend.

"Structured products such as private debt are now growing, and we see a lot of demand for AIFMD(Alternative Investment Fund Managers Directive) regulatory reporting, so alternative funds are increasingly popular."

NX Tracker3 is designed to enable clients to follow trading positions across all financial assets. The technology includes order placing automation via Fix and Swift standards and can be customised to suit individual business units within a company. MCA Finance will adapt the technology to manage its front and middle office OTC and structured products activities as well as support future growth.

According to Fabre, that flexibility was key securing the order from MCA. "OTC products are specific by design and it's difficult to input such kind of asset in a closed solution," he said. "To manage this type of asset, customers need flexible and customisable solutions…to define new specific attributes, new indicators or analytics and new life cycle.

"With NeoXam Tracker technology, customer will have the unique ability to design new OTC asset classes and to define specific workflows and asset life cycle using a state-of-the-art UI (user interface). The unparallel scripting and openness capabilities make it easy for Tracker to provide also specifics analytics and pricing using external libraries or services for the OTC derivatives worlds."

NeoXam in September added tech vendor Itiviti's NYFIX order routing network that connects buy-side, sell-side and trading venues.