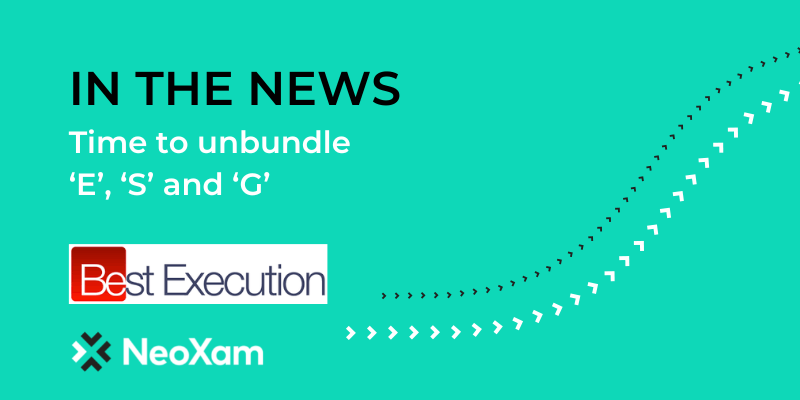 From Best Execution:
Expiration of SEC No-Action letter could put $100 million of research payments at risk.
The firm, which analysed 6,000 US funds, identifies leaders and laggards who are aligned with the 17 goals ranging from eradicating poverty to improving health, education and living standards across the world.
"In a tightly integrated world, there are few obvious and absolute 'good' or 'bad' investments," said Patrick Wood Uribe, chief executive of Util.
In other words, it is a far more complex picture with "almost every company, industry and fund impacts some goals positively, others negatively," says the report.
Take social media. The report notes that it supports and undercuts gender equality in different measures. For example, despite well-documented abuses, it can improve women's healthcare and education with distinct targets with correlated outcomes.
At the fund level, it found that the 10 laggards on climate action were mostly utilities.  However, they were among the top 100 leaders when measured against other SDGs such as  quality education, affordable and clean energy, decent work and economic growth, and industry, innovation and infrastructure metrics.
This contrasting view is one reason why Util is calling for E, S and G to be unbundled. "Each represents a suite of different, even conflicting, objectives," the report says. "An acronym or catchall concept obscures valuable information and misdirects flows."
The quality, depth and breadth of data also needs to be improved. Util argues that "only with comprehensive company, industry, and fund data can trade-offs be understood and managed, and positive impact optimised. "
Kifaya Belkaaloul, head of  regulatory, NeoXam, echoes these sentiments."The findings of this report are significant when one considers the current popularity of ESG investing and the number of funds that have been analysed," he says.
He adds, "The issues that it raises are ultimately all linked to the same thing – the availability and visibility of high quality data. Without having access to the information that underpins the metrics used by these funds, buy-side firms are in danger of being unable to present a transparent view of the true impact of a portfolio."