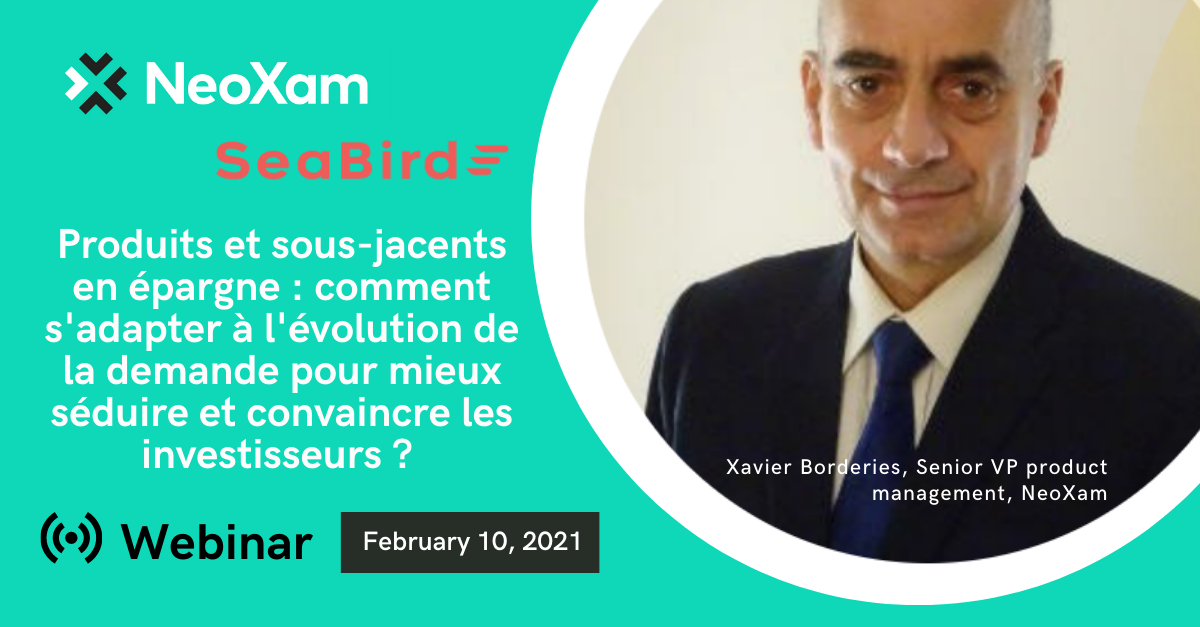 NeoXam is very pleased to be participating in another webinar initiative with Seabird on February 10th at 9am CET. Xavier Borderies, Senior Vice President of Product Management will be speaking alongside a panel of experts on how to adapt to demands and better convince investors.
Le Lab UC is a collective of ideation and innovation on units of account that will offer events and publications for primarily insurance players.
Sign up for the webinar here.