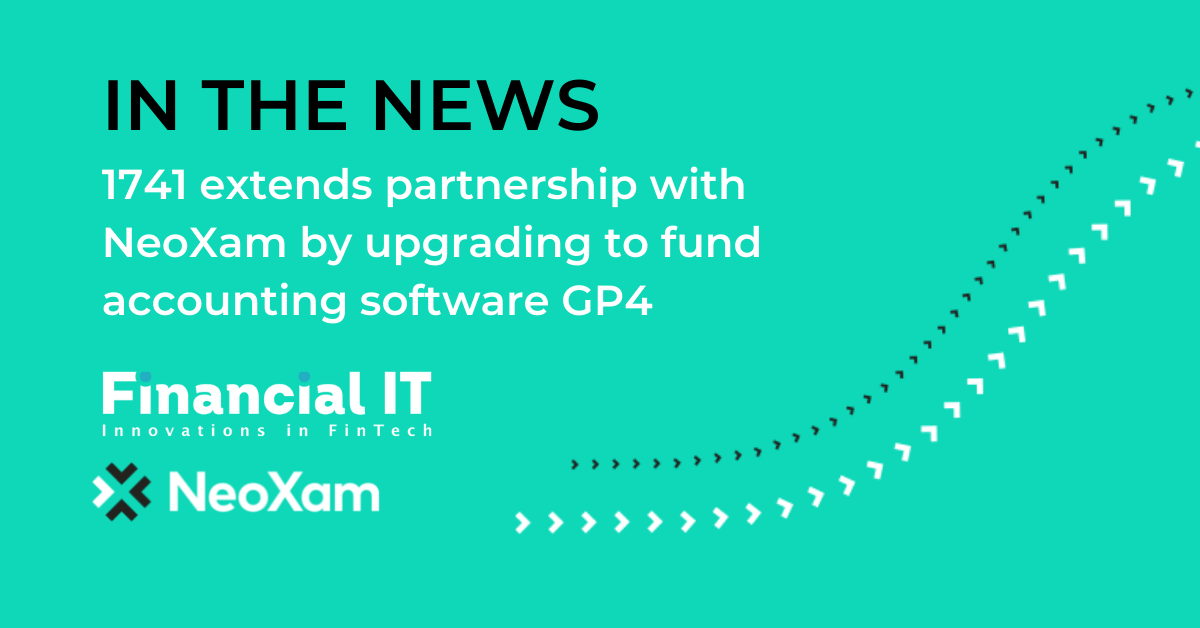 From Financial IT:
The 1741 Group have reaffirmed their longstanding partnership with NeoXam, a leading financial software provider, by becoming one of the first customers to move across to the latest software generation of NeoXam's fund accounting software GP4.
1741 is comprised of two companies wholly owned by 1741 Holding AG. A fund business in Liechtenstein and Luxembourg is operated by 1741 Fund Management AG, and the fund business in Switzerland by 1741 Fund Solutions AG. The group has upgraded from NeoXam's investment accounting back-office solution GP3, to the new version of GP4.
The solution is hosted, maintained and operated by NeoXam for 1741. The latest addition of GP4 provides enhanced features to better support Private Equity as well as Real Estate investments, two asset classes on which 1741 are particularly focused.
With a fresh UX Design and the Chain Manager, GP4 is even more intuitive to assist accomplishing the increasingly diverse nature tasks for users of the software. The daily users processes are automated through Robotic Process Automation (RPA) – a key component of GP4.
Commenting on the upgrade, Markus Wagner, CEO at 1741 Fund Management, said: "By upgrading our systems to NeoXam's new generation of the GP4 fund accounting software, we are able to provide even better value to our customers by improving further the efficiency and capabilities of a key back-office solution."
Philipp Sfeir, General Manager of the EMEA North & ZAF regions at NeoXam, added: "We are delighted that 1741 have built on our longstanding relationship by becoming an early adopter of this latest version of GP4. It is a privilege to continue this evolving journey with 1741 by delivering our next generation solutions to deliver unrivalled business benefits to their clients."