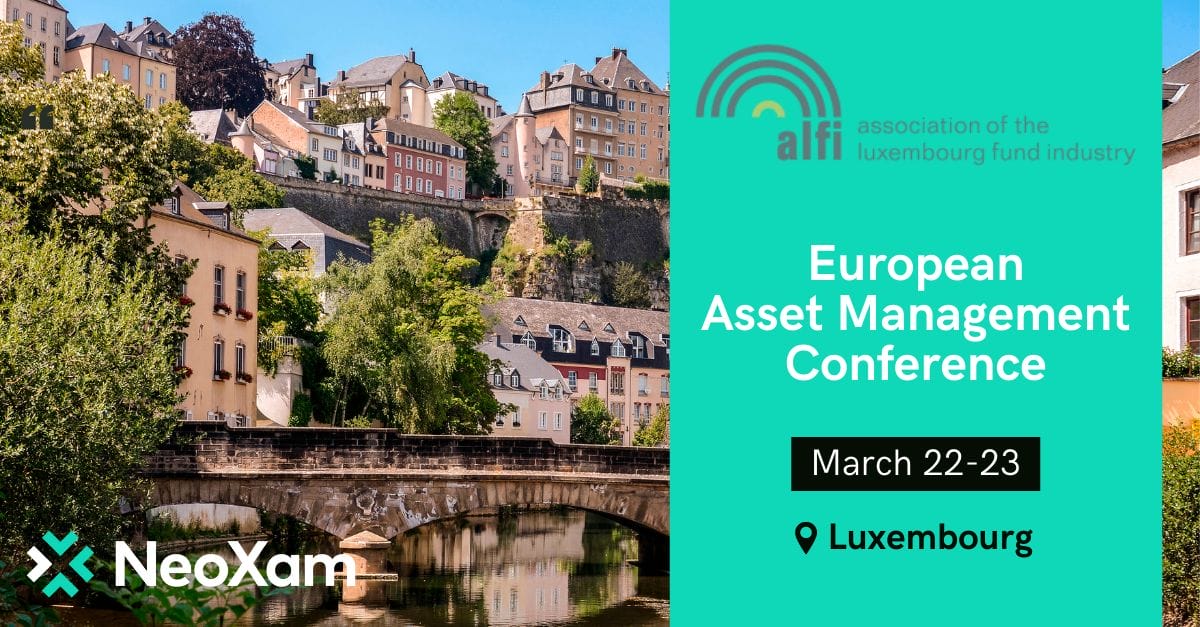 Join NeoXam at ALFI European Asset Management Conference on March 22 & 23 in Luxembourg.
The event will focus on diverse topics including:
– innovation in product structuring
– fintech
– crypto and tokenisation
– custom indexing
– regulatory updates
– ESG
NeoXam will be at both the cocktail reception sponsored by KPMG Luxembourg on the afternoon of March 22 as well as the main event on March 23.
We look forward to meeting with you!