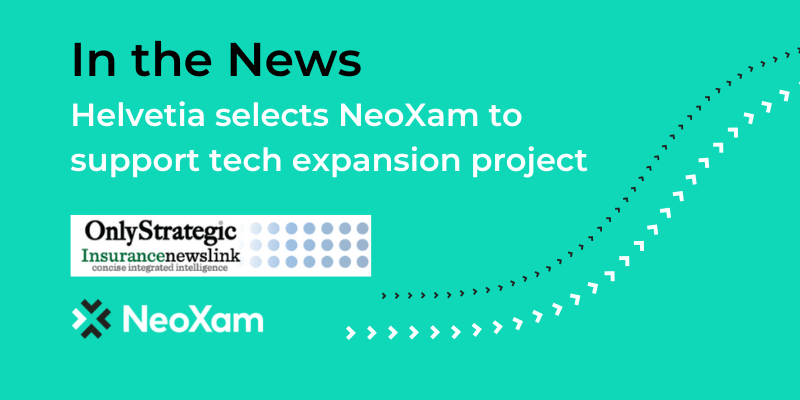 From Only Strategic:
Helvetia, the Swiss-headquartered European insurance group, has selected NeoXam, a leading financial software provider, to support the continued expansion of its asset management business.

Helvetia Asset Management, which manages currently more than CHF65bn in assets, will use in the future NeoXam's DataHub platform as part of a comprehensive project to transform their asset management technology landscape. A key part of the project includes upgrading existing systems to leading investment technology solutions with data management being a vital part. The DataHub solution will be hosted, maintained, and operated by NeoXam for Helvetia reflecting the insurance group's cloud-first strategy.

Commenting on the partnership, Dominik Gurtner, head of Investment Management Platform at Helvetia Asset Management said "Flexibility, scalability and future-proofing were important criteria when deciding on the optimal data management solution to take us forward. The flexibility of NeoXam's DataHub to efficiently manage data across all asset classes and for all our customers was a key component in our decision."

Philipp Sfeir, general manager of the EMEA North + ZAF regions at NeoXam, added: "Asset Managers are continuously looking to derive greater value from their data in the cloud at a lower total cost. The scalability of DataHub is particularly important to Helvetia's ever expanding investment management portfolio which includes a wide range of financial instruments. Welcoming Helvetia as our customer in Switzerland confirms our growth strategy and commitment to this key market."