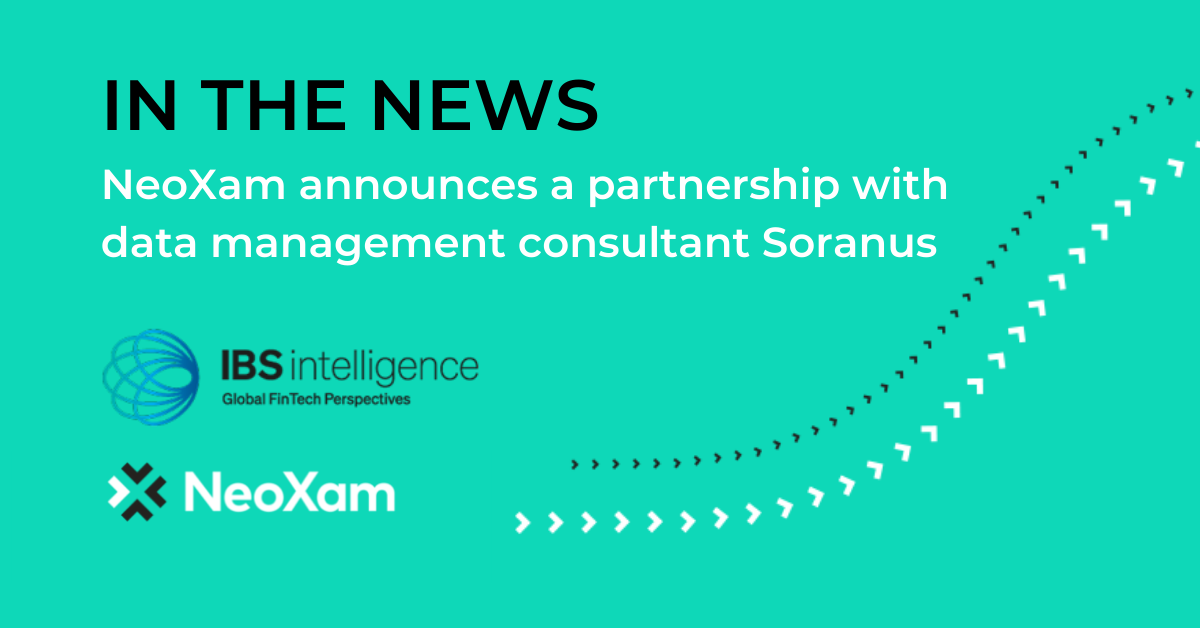 From IBS Intelligence:
NeoXam, a leading financial software company, has signed a strategic agreement with Soranus, experts in data management consultancy, to support client implementation projects across Switzerland and Liechtenstein.
The alliance strengthens NeoXam's award-winning enterprise data management solution NeoXam DataHub, which is geared towards solving financial institutions' key challenges, including rising market data costs. NeoXam's DataHub platform enables financial institutions to understand better and tackle a wider breadth of market and reference data challenges such as data cost, multi-vendor strategies, reconciling various sources and SLA management.
NeoXam is a leading financial software company, delivering solutions and services for 150+ customers in 25 countries worldwide. NeoXam is committed to its clients' success to provide reliable and scalable solutions, processing more than $14 trillion worth of assets per day and serving over 10,000 users.
Philipp Sfeir, General Manager EMEA North + ZAF at NeoXam, said: "Soranus's industry experience, product know-how and unique regional relationship network enables us to extend the reach of our established DataHub platform. As the market landscape evolves, we are keen to help more buy-side and sell-side firms to deal more effectively with the explosion in data demand and costs while ensuring operational efficiency."
Ingo Fritzen, the Managing Partner at Soranus, said: "We are excited to support a proven global data management provider like NeoXam position their business in the across the Swiss and Liechtenstein regions. With our extensive industry experience and relationship network, we are confident to help boosting success."
Recently, IBS Intelligence reported that NeoXam, a leading financial software company, has strengthened its ties with Refinitiv to provide market participants with more excellent choices and simplification of their data. Refinitiv will give a reference, pricing, ESG, regulatory and tax data sets, and more, while NeoXam will disseminate and provide quality control through its NeoXam DataHub platform.