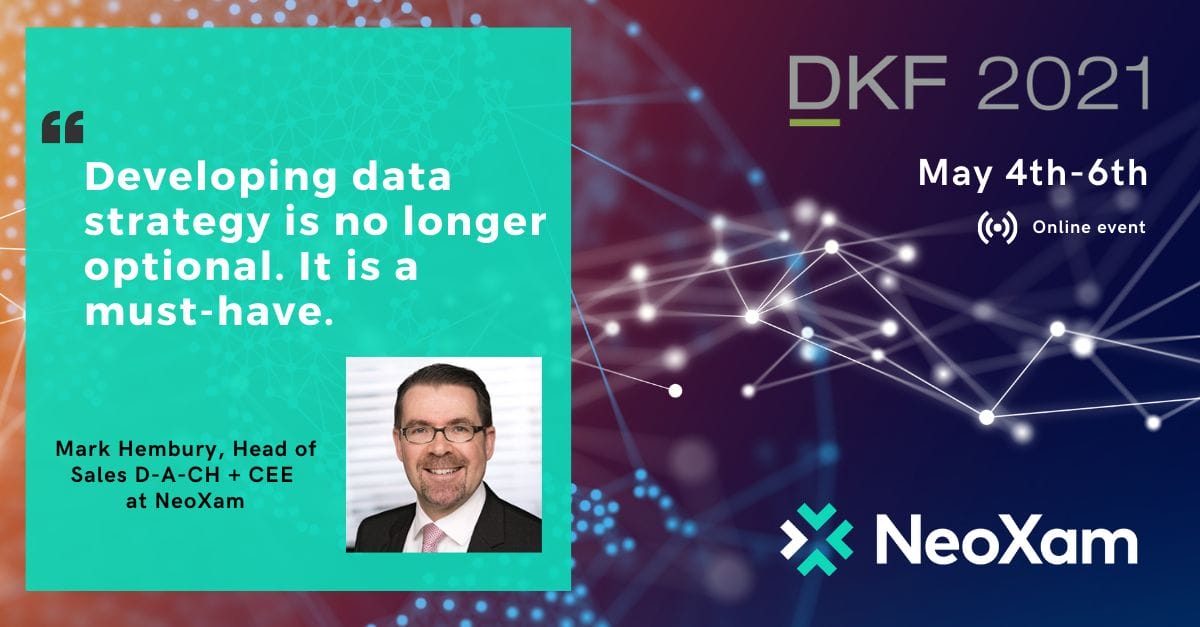 We are delighted to have our very own Mark Hembury, Head of Sales D-A-CH & CEE at NeoXam to be speaking at the DKF (D-A-CH Congress for Financial Information) that will take place May 4-6 online.
Topic: "Developing data strategy is no longer optional. It is now a must-have"
Date: May 4th
Time: 15:40
DKF brings together business executives, solution providers and opinion leaders from the financial services industry. Stay tuned for more information!
To learn more about the event, click here.