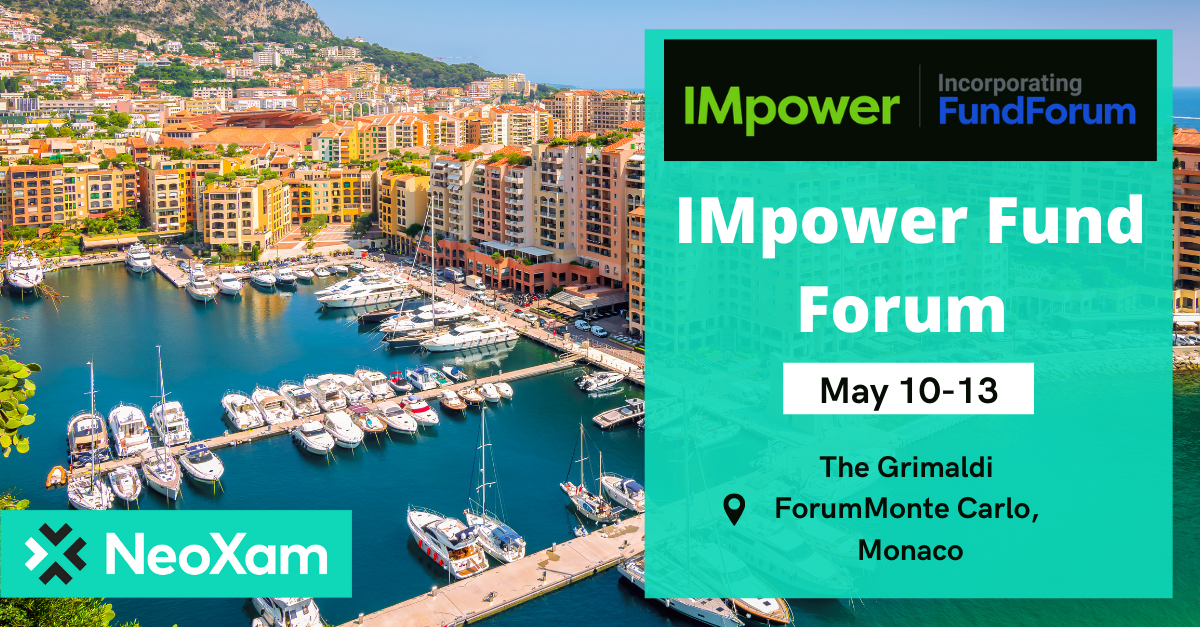 NeoXam is delighted to be participating in the IMpower FundForum event which takes place in Monaco from May 10-13.
Throughout the event, several sessions will be held with themes ranging from leadership to sustainability, digital transformation to private markets for wealth management. The event welcomes 1200+ of the most senior investment management professionals including 400+ asset managers and 350+ fund buyers.
We look forward to meeting you there! Our team will be at stand #19.
To learn more, click here.