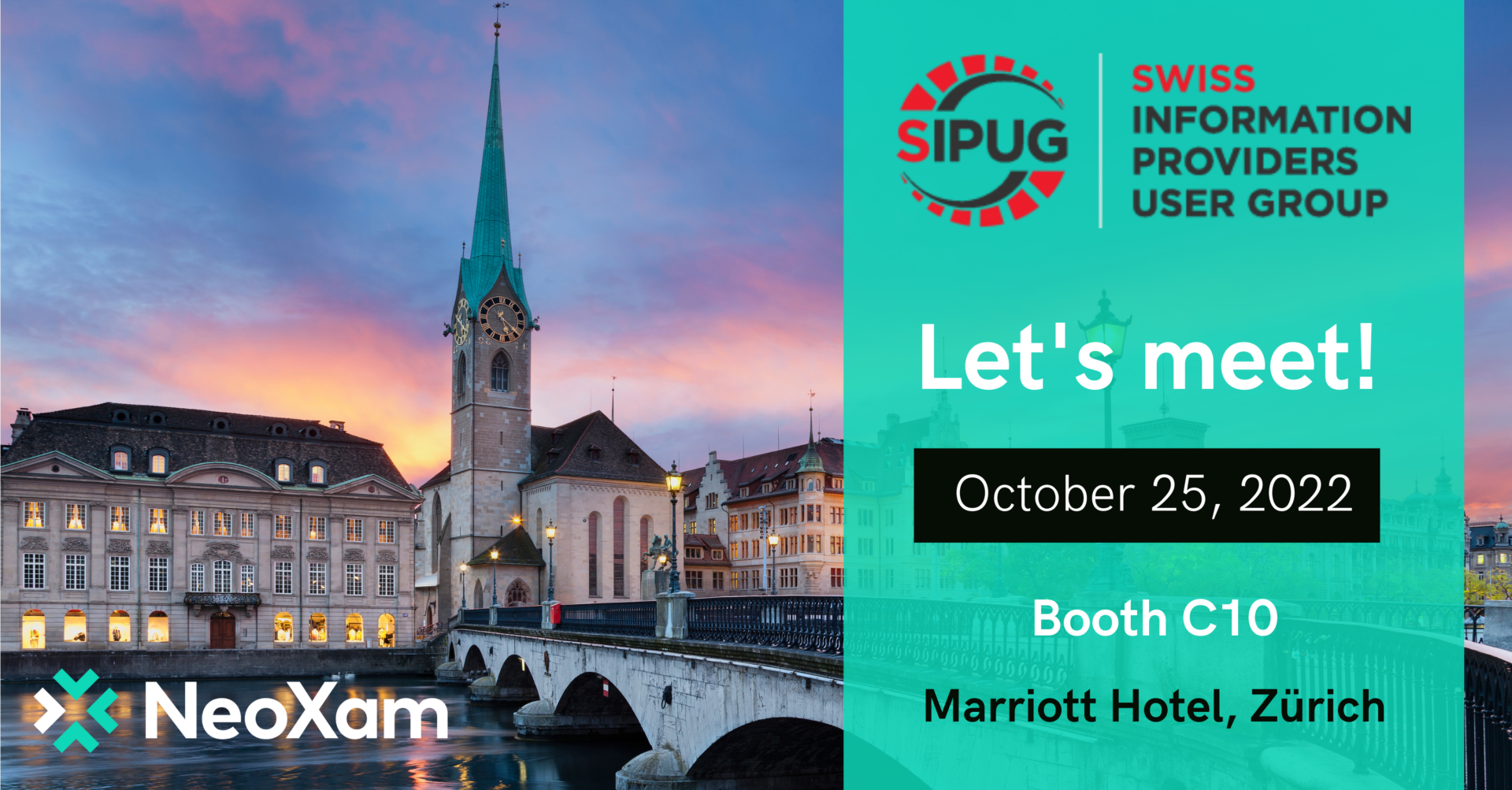 NeoXam is very pleased to be sponsoring SIPUG Day 2022 which will take place on October 24 & 25 in Zürich.
This year again, NeoXam's EMEA North team will be on site to speak with their customers and partners. The theme this year will be "Sustainable Investment during Geopolitical Turmoil" with discussions, workshops and presentations including:
Swiss Foundation for Sustainable Development
Swiss Association for Responsible Investment
Lomard Odier Investment Managers
Martina Mcpherson – Six Financial
AWP Prize presentations and Prize draw
SIPUG Dinner (October 24): Cigarettenfabrik, Sihlquai 268, Zurich
SIPUG Day (October 25): Zurich Marriott Hotel, Neumühlequai 42, Zürich
Meet our product experts at the event to learn more about NeoXam's range of solutions:
Data Management
Investments Accounting
Investment Management
Digital & Regulatory Reporting
Please fill the form here to choose a time to meet with one of our sales representatives. 
We look forward to speaking with you!