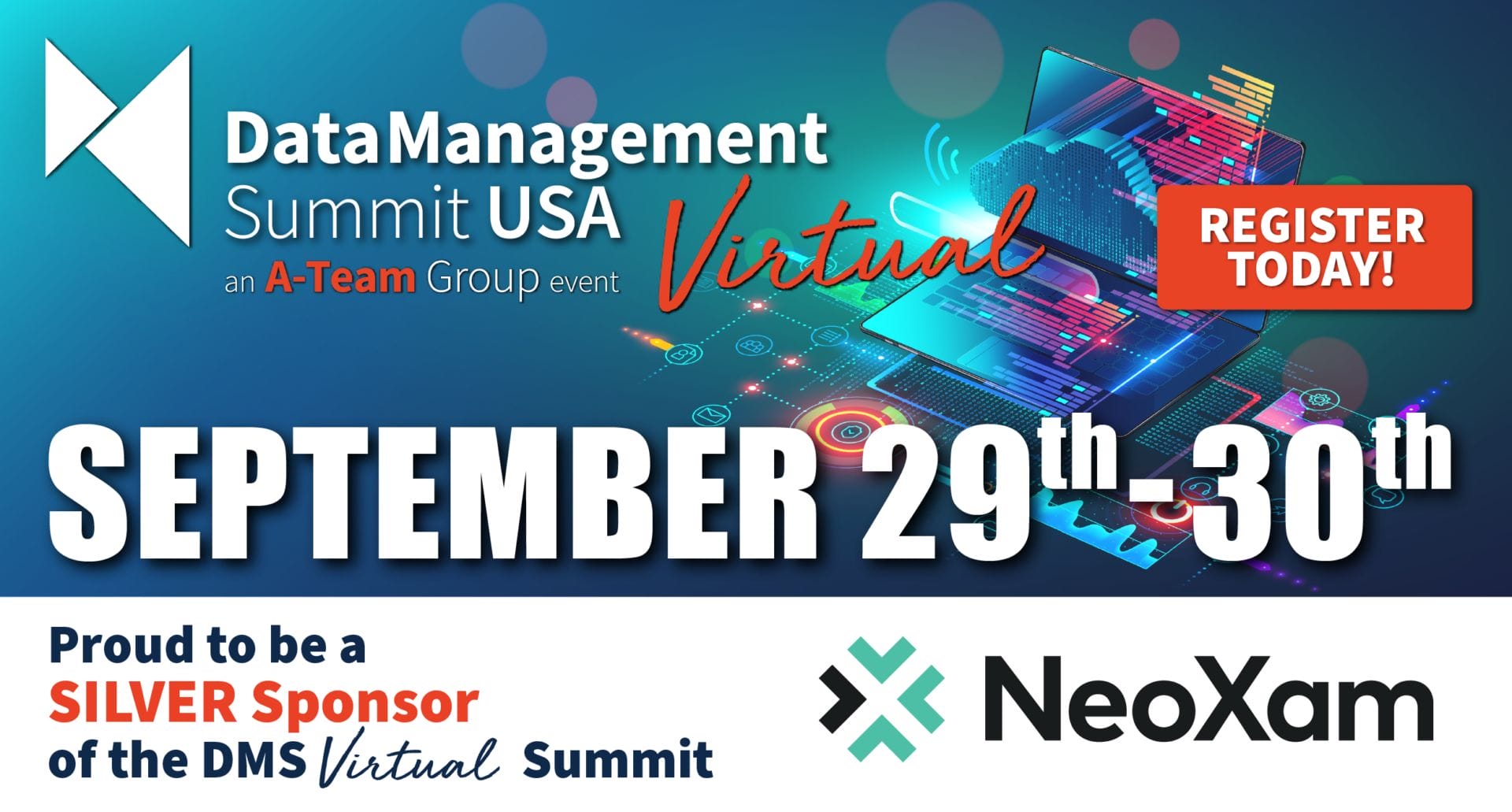 We are excited to announce that NeoXam will be sponsoring #DMSVirtual, hosted by A-Team Group this September 29th – 30th!
The Data Management Summit USA Virtual brings together the North American data management community to explore the latest challenges, opportunities and data innovations facing sell side and buy side financial institutions.
We look forward to the event!