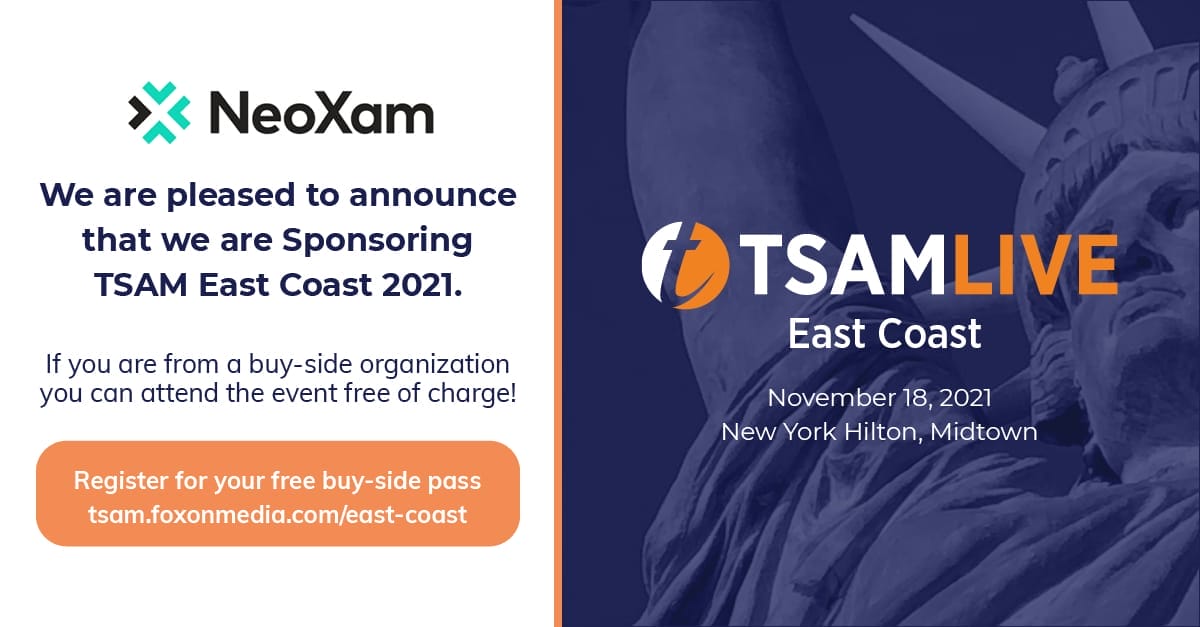 NeoXam is delighted to be sponsoring TSAM NYC this year which takes place on November 18.
More than 80 panelists and speakers will be showcasing the very latest across six streams:
Risk & Performance
Tech & Operational Strategy
Data Management
Regulations & Compliance
Marketing & Sales
Client Service & Retention
Please fill the form here to choose a time to meet with one of our North America sales representatives.
We look forward to seeing you there!