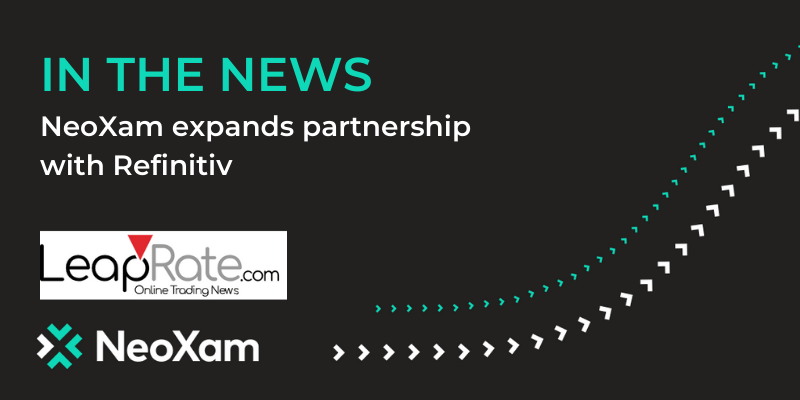 From Leaprate:
Financial software company NeoXam has strengthen its partnership with Refinitiv. The collaboration aims to provide market participants with greater choice and simplification over their data.
In this partnership, Refinitiv will provide reference, pricing, ESG, regulatory and tax data sets. NeoXam will disseminate and provide quality control through its NeoXam DataHub platform.
The two companies will allow financial institutions to seamlessly connect to essential data sources without putting additional strain on IT infrastructure.
NeoXam DataHub will enable asset managers and market participants to connect to new data sources faster and cheaper compared to legacy data management or in-house solutions. The solution addresses the challenges that come with aggregating and managing vast amounts of reference and market data in order to accurately manage and report financial positions.
Philipp Sfeir, NeoXam's General Manager in the region EMEA North commented:
This partnership is pivotal to help the financial industry address their pressing challenges. Refinitiv's scope, quality and connectivity of information combined with our established DataHub platform is already providing our customers with more choice. As the market landscape evolves, we will continue to support firms seeking to efficiently respond to the explosion in data volumes in order to meet their client obligations.