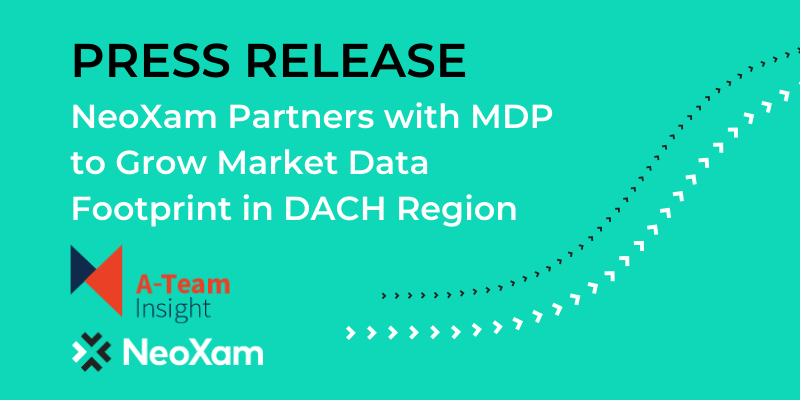 From A-Team Insights:
Paris-based data management platform provider NeoXam has forged an alliance with MDP – a new market data consultancy founded by former executives of Screen Group, now part of TRG Screen – to extend the reach of its DataHub platform in the DACH region comprising Germany, Austria and Switzerland. The initiative will focus on helping clients deal with market and reference data challenges such as costs, multi-vendor strategies, reconciling data sources and management of service level agreements.
Two of MDP's founders, Kees Brooimans and Peter Fruitema, were co-founders of Screen in 1990. The company – which specialised in market and reference data advisory services – was acquired by market data inventory platform specialist The Roberts Group to form TRG Screen in 2018, adding several other software assets along the way.
Market data administration continues to be a challenging area for many financial institutions, and we will be discussing many of these challenges in our upcoming webinar, Market data management, licensing and administration in the post-Covid environment, on May 25.
NeoXam is looking to benefit from MDP's industry experience, product know how and relationship network in market and reference data. "We'll be providing NeoXam with strategic advice, marketing support, and helping them to position their products in the DACH region," says Brooimans, managing director at MDP. "We'll also help generate new business, follow up on existing leads, and support to have the right setup in place to take the sales and marketing process forward."