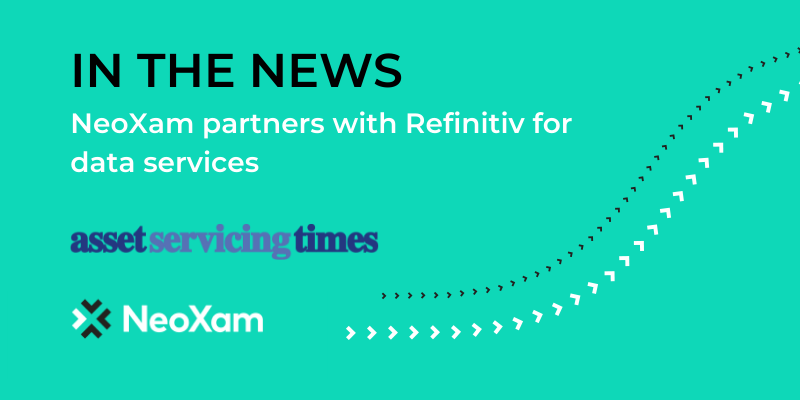 From Asset Servicing Times:
Software company NeoXam has partnered with Refinitiv, the New York-based financial market data firm, to enhance its data offerings and services.
Refinitiv will provide reference, pricing, ESG, regulatory and tax data sets for NeoXam, while NeoXam will provide quality control of that data through its NeoXam DataHub platform.
The partnership enables financial institutions to seamlessly connect to key data sources without putting additional strain on IT infrastructure, NeoXam says.
The NeoXam DataHub addresses the challenges associated with aggregating and managing vast amounts of reference and market data to accurately manage and report financial positions, it adds.
NeoXam delivers solutions and services for more than 160 customers across 25 countries worldwide, processing more than €15 trillion worth of assets per day and serving over 10,000 users.
Founded in 2018, Refinitiv is a subsidiary of London Stock Exchange Group.
Philipp Sfeir, general manager of Europe, Middle East and Africa at NeoXam, says: "This partnership is pivotal to help the financial industry address their pressing challenges. Refinitiv's scope, quality and connectivity of information combined with our established DataHub platform is already providing our customers with more choice."