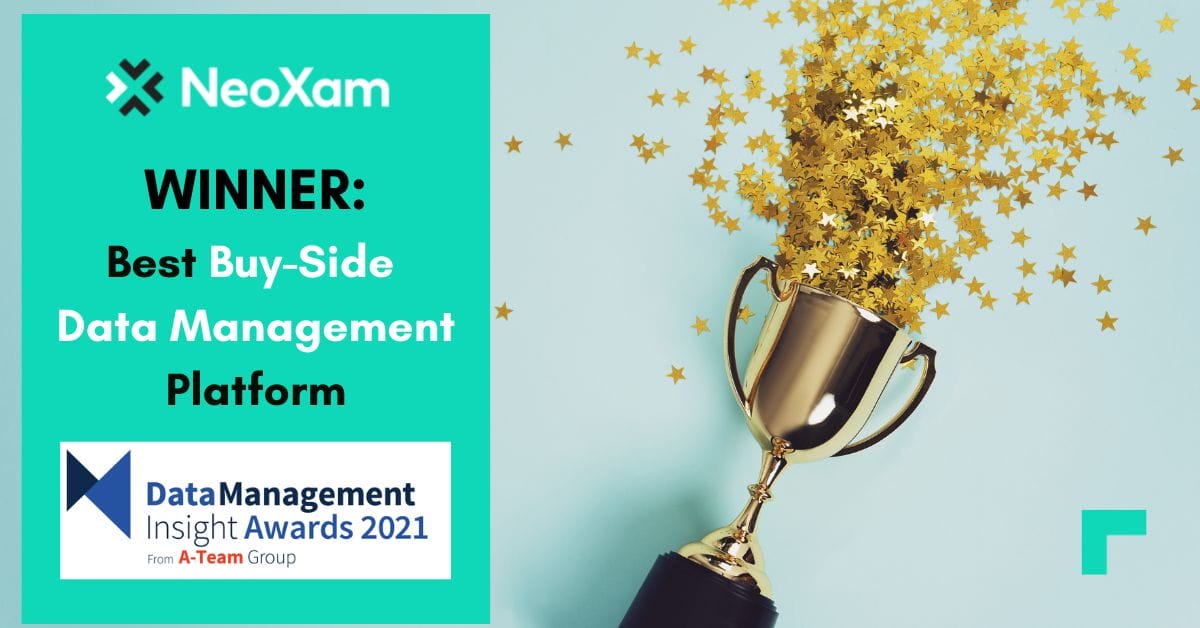 NeoXam is thrilled to have won 'Best Buy-Side Data Management Platform' for its NeoXam DataHub solution at the Data Management Insight Awards 2021 sponsored by A-Team.
The annual Data Management Insight Awards recognize both established solution providers and innovative newcomers, and seek to highlight data management solutions that have successfully improved firms' abilities to manage, control, analyze and gain insight from ever-growing volumes of data across global capital markets.
A big thank you to everyone who voted for us!