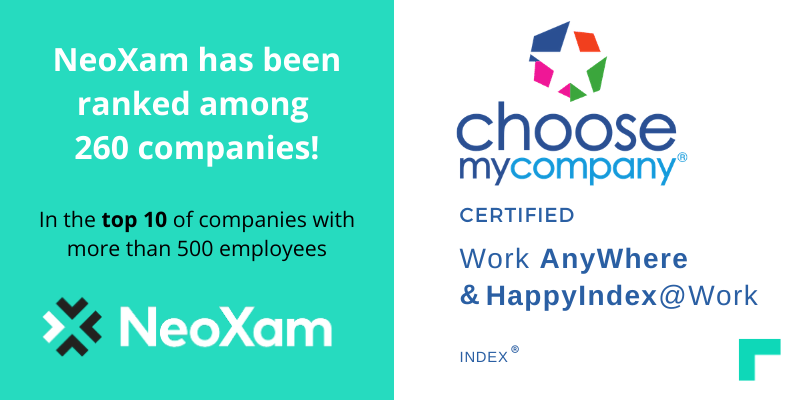 NeoXam is thrilled to be part of the ChooseMyCompany ranking for the WorkEverywhere label as well as for the HappyIndex@Work label.
NeoXam has been selected with 260 other companies and is part of the top 10 companies with more than 500 employees.
This 2020 edition of the ChooseMyCompany Rankings is exceptional!
It recognizes companies that, despite the huge challenges encountered this year, have managed to take care of their employees.
https://choosemycompany.com/fr/avis-certifies/neoxam/salaries