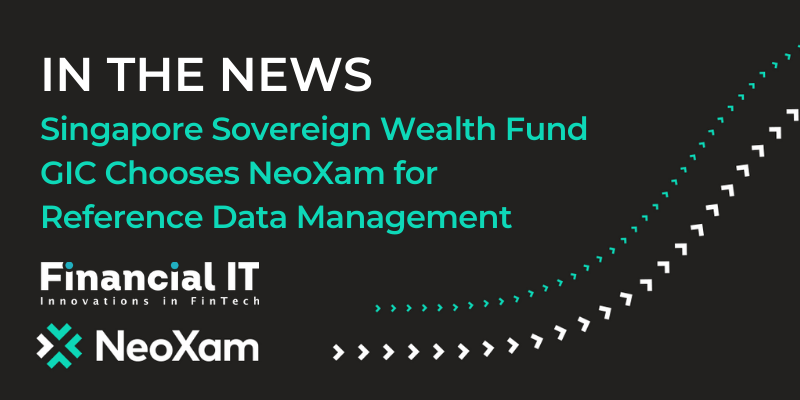 From Financial IT:
GIC, Singapore's sovereign wealth fund, has selected NeoXam, a leading provider of data management and transaction software solutions, for its Master Data Management (MDM) and Investment Exposure Engine implementation project across all public and private asset classes.
NeoXam DataHub will be deployed to maintain a single source of truth for reference data in areas such as instruments reference data, prices and rates. In addition, NeoXam IBOR will provide Golden Copy exposure data to enable risk managers to have clarity on their exposures across instruments.
The ability to establish a simpler and better experience for users and downstream systems powered by future-ready technology is crucial.
Tim Versteeg, MD APAC (ex. China), at NeoXam added: "Global investment managers will require a data management solution that is flexible and scalable enough to meet the demands of today's changing environment, while providing business centric data access with strong governance and controls. This means seeking out an integrated, data centric solution with innovative and cutting-edge functionality designed to mitigate risk and create operational efficiencies."