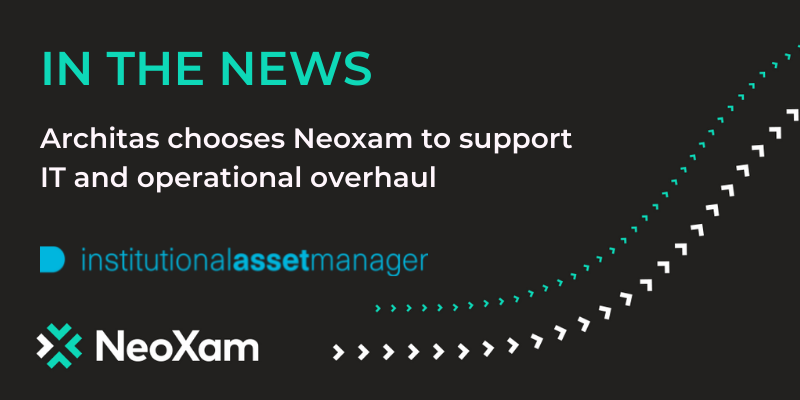 From Financial IT:
Skarbiec TFI, one of Poland's leading Asset Managers remains focused on modernising its Investment Management processes with the help of NeoXam's Portfolio Management System. The current project to further utilise the solution, which has already streamlined the workflows with the custodians, is now introducing additional features to the front-office team.
NeoXam's Investment Management is the backbone solution for the entire asset management group, covering all operational processes from calculations for the funds to regulatory reporting. Where previously the group had used a manual process to monitor its fund portfolios, NeoXam's Investment Management solution now allows them to have an overview of the current and historic performance of the funds, increase operational efficiency and allowing them to manage their funds more effectively.
Skarbiec TFI, NeoXam's anchor customer in Poland is testimony for the commitment of NeoXam to Central and Eastern Europe. Poland is the second largest hub for asset management in Eastern Europe, so winning such a significant market player was a key milestone in NeoXam's expansion.
Anna Milewska, CEO at Skarbiec TFI: "The implementation of new solutions comes from Skarbiec TFI's strategy. The information system, which we have choosen, is of significant importance for strengthening Skarbiec position in a more and more competitive market. It will help us to deliver highest quality services to our clients.
One of the key features of the NeoXam system is to being able monitoring fund portfolios in real-time. The new system makes our investment process more efficient. This is a long term partnership, which fits into our strategy of growing our company."
Philipp Sfeir, NeoXam's General Manager for Central and Eastern Europe at NeoXam, commented: "Our DNA is to be close to the customer, be a reliable, transparent partner and agile in all situations. Particularly last year, where travelling was much restricted, this mindset helped to be successful in delivering the project to Skarbiec. I am glad to say, that our relationship with their great team is steadily growing stronger and I am looking forward to providing more capabilities to further empowering Skarbiec."