Skarbiec TFI S.A., a leading independent fund house in Poland, has achieved new heights in fund management excellence through its strategic partnership with NeoXam. With over 25 years of presence on the capital markets and over 1.1 billion EUR of assets under management as of July 31, 2023, Skarbiec is a prominent player in the markets it serves. The collaboration with NeoXam has fortified its position, resulting in significant outcomes:
Enhanced Fund Management Service:

The solution bolstered the quality of the fund management services, particularly in business resilience for core processes.

Improved Data Awareness and Control:

Skarbiec achieved heightened in-house awareness and control over processed data.
Global Expertise: NeoXam's extensive experience in financial markets makes it a global player, well-equipped to meet Skarbiec's needs.

Expert Support: NeoXam's team provided high-level expertise and support throughout the project.

Critical Support: The guarantee of swift support for production issues was crucial for Skarbiec's business continuity management, especially in fast-moving capital markets.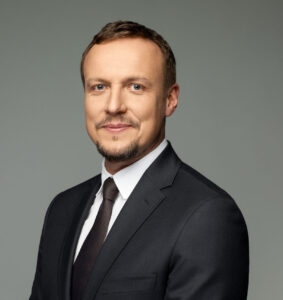 « NeoXam provided us with a very efficient and compatible solution to ensure a high level of security and integrity in our investment and risk management processes. The NeoXam Density solution covers local legal requirements and internal limits schemes – both pre- and post-trade. This is a clear and valuable benefit for us and our clients. »