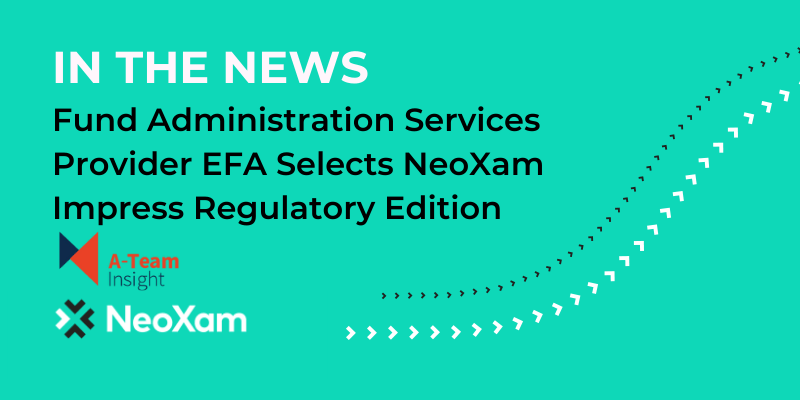 From Financial IT:
NeoXam will provide its investment accounting and reporting software, GP, extending an already 15+ year relationship
NeoXam, a leading financial software company, announces that it has been chosen by Societe Generale Securities Services (SGSS) to provide investment and reporting software to support clients' services of its private equity business unit.
NeoXam's technology, GP, handles all portfolio types, supports a comprehensive range of asset classes and integrates NeoXam's other solutions for data management, digital and regulatory reporting, compliance and daily matching needs, among other benefits.
GP is currently the only back-office solution able to support SGSS' private equity and real estate hub. Its fully embedded multi-GAAP General Ledger authorizes SGSS to offer complete customized services based on a set of Private Equity and Real Estate software packs: real estate accounting, real asset accounting, private equity accounting, investors' accounting, analytical accounting, supplier accounting, waterfall calculations, KPI computations, SGSS will rely on GP to handle its multi-threaded business operations, providing the company with a tailor-made, flexible service which is easy to configure for its numerous clients and prospects in this area. SGSS also uses NeoXam's DataHub tool for other business units.
Mathilde Guérin, Head of Transformation and Technology Delivery at SGSS said: "NeoXam has been a reliable partner for us over the past fifteen years. We are now able to manage all types of funds, including Private Equity and Real Estate on the same platform. Aside from the technology, we are confident in their capability to study the market and follow evolving regulatory changes, which is the key differentiator for us."
Serge Delpla, Chief Executive Officer of NeoXam, commented: "We are delighted to extend our relationship with SGSS to its private equity and real estate business. Having worked with the organisation for the past fifteen years, we have a very deep understanding of their requirements and are very pleased that they have the confidence in our capabilities to extend our services to another area of the business."